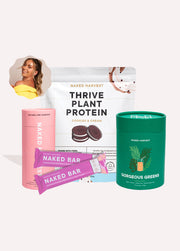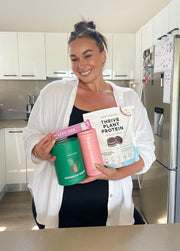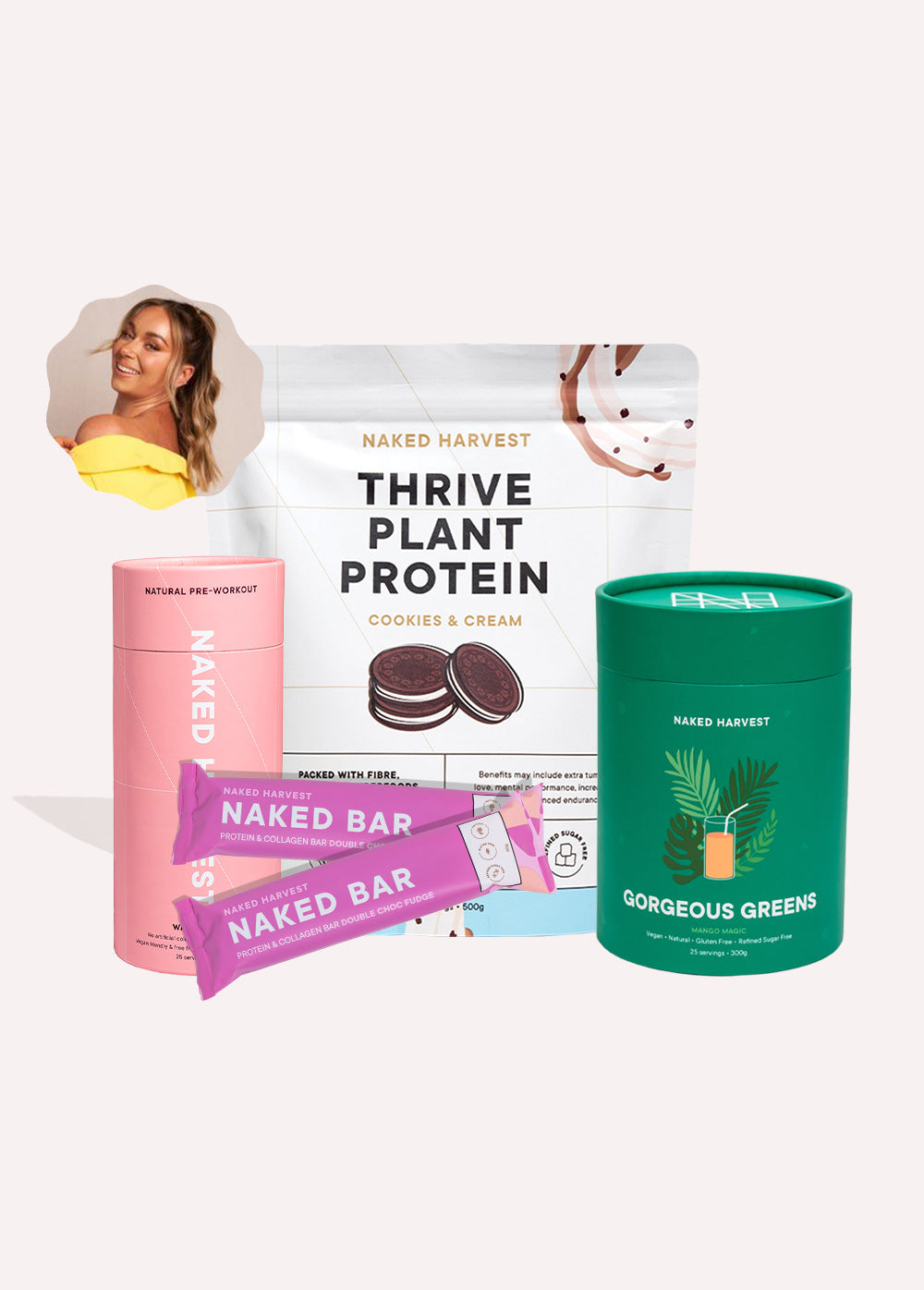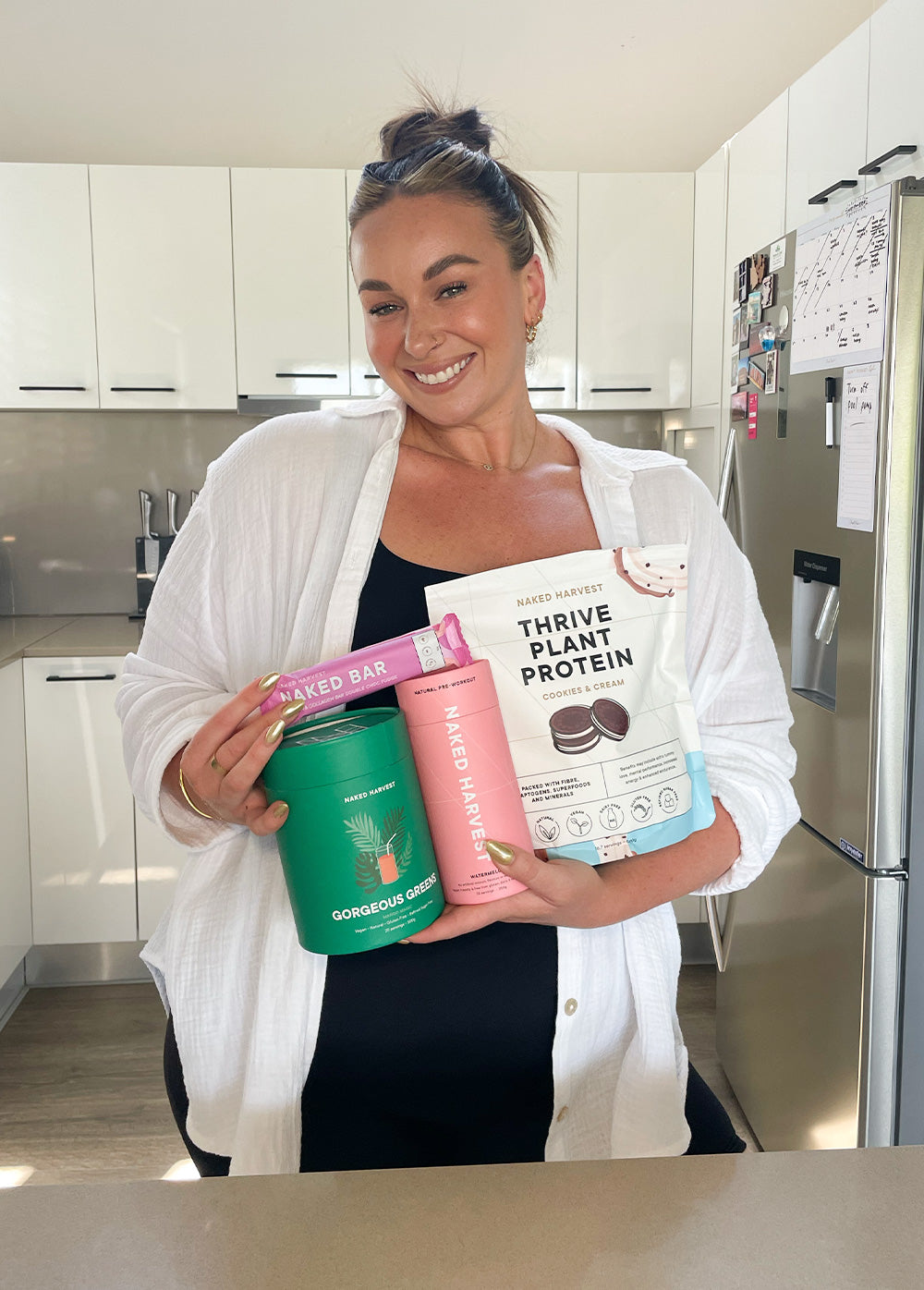 BenefitsNutrition Info
Exclusive Black Friday bundle featuring Kate Jones' faves!
Includes:
1 x Watermelon Pre-workout
1 x Cookies & Cream Thrive Protein 500g
1 x Mango Magic Gorgeous Greens
2 x Double Choc Fudge Naked Bars 60g
GLUTEN-FREE
ALL-NATURAL
FREE FROM REFINED-SUGARS
VEGAN
GLUTEN-FREE
ALL-NATURAL
FREE FROM REFINED-SUGARS
VEGAN
GLUTEN-FREE
ALL-NATURAL
GLUTEN-FREE
ALL-NATURAL
FREE FROM REFINED-SUGARS
VEGAN
GLUTEN-FREE
ALL-NATURAL
FREE FROM REFINED-SUGARS
VEGAN
GLUTEN-FREE
ALL-NATURAL
GLUTEN-FREE
ALL-NATURAL
FREE FROM REFINED-SUGARS
VEGAN
GLUTEN-FREE
ALL-NATURAL
FREE FROM REFINED-SUGARS
VEGAN
GLUTEN-FREE
ALL-NATURAL
FREQUENTLY ASKED Q's
Naked Harvest is Australia's female-first all natural supplements company, who pride ourselves not only on the unique selection of natural ingredients that make our products amazing, but also complete transparency in the ingredients that you are consuming.
At Naked Harvest, we believe in an open, honest and transparent conversation to inform and educate you on the supplements you are consuming. You won't find any hidden nasties here!
Please feel free to chat with our customer care team on our live chat feature between the hours of 7am - 3pm AEST, or email us at: hello@nakedharvestsupplements.com
Send us a DM on Instagram @nakedharvestsupplements or Facebook https://www.facebook.com/nakedharvestsupplements/
Our pre-workout range is not suitable whilst pregnant or breastfeeding as it does contain a natural source of caffeine. All of our other supplements & dessert mixes are natural and the ingredients are safe however we do still recommend speaking to a healthcare practitioner before taking any supplements whilst pregnant or breastfeeding.